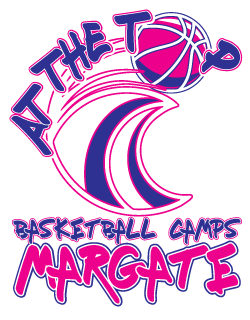 Discounts are available for multiple sessions and siblings; advance payment in full is required.
Checks should be made payable to "At The Top Camps, LLC."
ONLINE – Registration and payment for At The Top Basketball Camps is available online.

PLEASE use CHROME or FIREFOX/MOZILLA Web Browsers to Register Online.  SAFARI Web Browser May NOT Complete Your Registration.
BY MAIL – You can also register by mail for At The Top camp sessions by downloading our brochure and application form:
IN PERSON – If you are registering in person, please download, print out, and fill in the registration form for mail-in registration.
---
Discounts for Early Signup
(Ends March 31, 2020)
ONE WEEK . . . . $90.00 PER SESSION/WEEK
(reg. $120.00)
TWO WEEKS . . . . $180.00 (paid in full in advance)
(reg. $200.00)
THREE WEEKS . . . . $270.00 (paid in full in advance)
(reg. $285.00)
---
Regular Pricing
FULL SUMMER DISCOUNT – $600.00 (all 8 sessions/weeks – must be paid in full in advance)
ALL SUMMER SESSIONS . . . . $120.00 PER WEEK
TWO WEEKS . . . . $200.00 FOR BOTH WEEKS

1 WEEK   (if paid in advance) . . . $120.00
2 WEEKS (if paid in advance) . . . $200.00
3 WEEKS (if paid in advance) . . . $285.00
4 WEEKS (if paid in advance) . . . $360.00
5 WEEKS (if paid in advance) . . . $415.00
6 WEEKS (if paid in advance) . . . $470.00
7 WEEKS (if paid in advance) . . . $525.00
8 WEEKS (if paid in advance) . . . $600.00
If you are enrolling more than one child (siblings), deduct $10.00 per session. (You must enroll at least two [2] siblings on the same form to obtain the additional discount.)